Karura Corporate Partners
The amazing transformation of Karura Forest since 2009 has been in large part due to the generous support from more than twenty Kenyan-based corporations and their executives and staff, along with a number of environmentally-concerned individuals, providing both cash and in-kind donations.
The Friends of Karura Forest and the Kenya Forest Service would not be able to do their joint management and conservation work without the donations and strong commitment to CSR — Corporate Social Responsibility. Those corporations listed below (in alphabetical order) have demonstrated strong commitment to CSR and to the making of a better Kenya for all.
Access Kenya

The Access Kenya Group has provided KFEET and FKF free Internet access since inception of the Trust, an invaluable CSR in-kind support to facilitate our forest conservation, education, security and infrastructure work.
The African Fund for Endangered Wildlife (AFEW)
AFEW (the 'Giraffe Centre') has made several important donations:

to cover the cost of fencing the Sigiria section of the forest together with salaries for the scouts patrolling that part of the forest.
for building stairs, bridges and a walkway on the Mau-Mau Caves and Waterfall circuit in the forest.
to complete laboratory analysis of artifacts unearthed during archaeological excavations undertaken by the National Museums of Kenya in September 2011.
to construct a fitness obstacle course in Sigiria portion of the forest.
towards the Colobus Re-Introduction Project
Alliance Media  &  Ovidian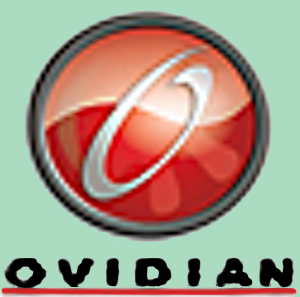 Thanks to Mike Craft, Alliance Media Kenya, and Devin Shretta, Ovidian Advertising and Design Ltd, for executing and erecting the large signs at the forest's main gates and providing banners for FKF as a CSR contribution to Karura Forest.
APA Insurance
APA Insurance Ltd provides a substantial contribution towards the FKF Scouts' WIBA and Employers Liability.
Bamburi Cement
Bamburi Cement Ltd made a contribution of Cabro bricks towards the Limuru Gate road improvement project.
Barclays Bank of Kenya Limited
A generous cash donation from Barclays Bank Ltd went towards salaries of the FKF Karura Forest Scouts and thereby facilitated recruitment of the initial cohort of scouts. All scouts have been recruited from the informal settlement communities adjacent to the forest, such as Huruma, Karura and Deep sea.
Bins
Bins Nairobi Services Ltd, as part of its commitment to Corporate Social Responsibility, has offered FKF free of charge weekly rubbish collection.  Many thanks to Mr. Hardad Macharia, the GM, for agreeing to the arrangement to help keep Karura litter-free.
British Army Training Unit in Kenya (BATUK)
In 2010, BATUK seconded a logistics expert at captain rank to provide valuable basic training for the FKF scouts who had been recruited from the community of the informal settlements abutting the forest. The Karura Forest Scouts supplement the regular Kenya Forest Service patrolling of the forest. They also serve as guides for visitors and additional man- (and woman-) power for trail clearing and emergency response.
Cama Trading & Muthaiga Mini Market
Caroline Mather of Cama Trading Inc. kindly provided fine Italian wines to help jollify the annual FKF New Years Drinks and Bitings gathering at the KFEET Centre. And Raj Ruparel of the Muthaiga Mini Market generously contributed soft drinks and sausages for the kids.
Davis & Shirtliff
East African Breweries
EABL has contributed significantly to ensure that the forest is safe and secure, and to enhance security for areas surrounding the forest. The first step was to fence the forest edges that were not already protected by private residence boundaries. EABL made a generous donation to the fencing of the main section of Karura Forest (over 700 hectares). EABL also kindly donated additional funds for fence maintenance.
Elicon General Contractors
The Federal Republic of Germany
The German Government through its Kenyan mission has kindly allocated significant funding for bee-keeping and a fish pond project for the Huruma Village informal settlement.
G4S Security Services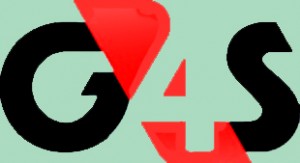 G4S Security ServicesSecurity Services (Kenya) Ltd and the Friends of Karura Forest Association have formed a long-term partnership, and G4S provides free of charge:
A Security and Fence Manager to help with all matters related to events and associated security issues in the forest
Guards at each of the four entry gates into the forest,
Emergency response services in case of fire or accidents
Guard services and an alarm response service at the Karura Forest Environmental Education Trust (KFEET) Centre
Specialised security training for KFK Scouts and KFS Rangers
The George Drew Estate
Mr. Rupert Watson, as co-executor of the George Drew Estate, agreed to make significant donations over three years beginning 2010 for the conservation and management of Karura. In 2013, a further sum was granted in order to construct additional security fencing to separate the KFS Headquarters offices, staff accommodation, infrastructure and social amenities from the rest of the forest.
H. Young
Mr. Josef Schwartzman, CEO of H. Young & Co. (EA) Ltd agreed to provide an extremely generous CSR donation of expertise, machinery and materials to improve the main Limuru Road Gate-A access with a Cabro surface. Now visitors can avoid the dust in the dry season and have full access to Karura in the rains.
ICIPE
ICIPE, the International Centre for Insect Physiology and Ecology (African Insect Science for Food and Health) conducted a one week bee-keeping training course for Huruma beekeepings in 2011. The organisation has been allowed to maintain four apiaries in Karura for the purposes of research and breeding of docile and productive strains of honey bees.
KPMG
KPMG is serving pro-bono as auditors for the Friends of Karura Forest. This is a service of enormous benefit, both in terms of providing sound financial management oversight as well as a significant savings to the modest FKF budget.
Kenya Tourism Board
The Kenya Tourism Board supported Karura in 2010 by providing funds to the Kenya Forest Service for the rustic wooden direction signs still serving many junctions. KTF also paid for the printing of the first version of the FKF brochure and has supported several tree-planting exercises.
Kul Graphics
Mr. Kul Bhakoo, CEO of Kul Graphics, generously agreed to undertake free of charge a large print run of the updated Friends of Karura brochure. Mr. Dan Claasen made a significant contribution to purchasing paper. Kul Graphics also helped, along with Kenya Postel Directories, with the reprinting of the Karura Forest Birds Brochure.
Mburu Construction
Mr. Michael Muturi, director of Mburu Construction, provided at-cost construction services to build the stairs, bridges and walkways in the Karura River valley contributed by AFEW. Mr. Muturi, when he was a student in 1999, marched with Prof. Wangari Maathai to protest land-grabbing in Karura and oust the illegal contractors.
Norken
Norken International Ltd, engineering and management consultants, have provided pro-bono environmental impact assessment expertise to build the case for the proposed bridge over Limuru Road to connect the two parts of  Karura Forest.
Oakar Services
Eric Nyadimo, General Manager of Oakar Services (geospatial solutions and training) has provided greatly discounted survey services for the area of the proposed FKF offices at the Limuru Gate and the proposed footbridge over Limuru Road. Oakar also facilitated donation of ArcGIS from its principal, ESRI of Redlands California. ArcGIS is the main software used in making the Karura Forest Map.
Osho Chemical
Osho Chemical Ltd has been providing both FKF and KFEET with advice, products and technical expertise.
The Oshwal Education Relief Board
The Oshwal Community has been a major supporter of Friends of Karura since the inception of the association. It has been instrumental in bringing partners together to promote environmental education and is a founding member of the board and one of the trustees of KFEET, the Karura Forest Environmental Education Trust. Oshwal Community members have sponsored the planting of thousands of indigenous trees.
Pelican Signs
Pelican Signs Ltd has donated all the signs, junction and trail markers that you now see inside the forest, indicating the different jogging circuits and helping to encourage good forest etiquette. Thanks to Mr. B.R. Devani and his excellent staff for their most generous contribution.
Prime Bank Limited
Prime Bank Ltd. made a generous cash donation towards housing for Kenya Forest Service rangers and the toilet facility at the Main Limuru Road Gate.
Postel
Rosslyn Valley Estate
Lauren and Paul Mackenzie generously provided their large front-loader to move earth and prepare the parking area at the Sigiria Gate and to grade the entrance road at Limuru Gate. Lauren also devoted many hours to supervising the layout of the new events area and parking space near Amani Garden.
Red Lands Roses, AAA Roses
Many thanks to AAA Roses and Aldric Spindler of Red Lands Roses for provide many, many bunches of roses for celebrants to lay at the foot of the trees planted for the victims of the Westgate tragedy, at the annual memorial prayers at Amani Gardens in September 2015.
Samsung-Kenya

Samsung-Kenya has pledged a major CSR donation of 10,000 indigenous trees to be planted over two years and local construction of 200 benches and picnic tables.
Serena Hotels
Mr. Mahmud Janmohamed, CEO of Serena Hotels, hosted a brunch for 40 of Kenya's top CEO's in March 2011 in order to raise funds for the Friends of Karura Forest's project 'wish-list'.
Mr. Yashvin Shretta
has kindly provides office space and administrative support for the FKF secretariat in his Triad House premises.
Steel Structures
Steel Structures Ltd has provided F.O.C. and at heavily discounted cost metal rondavels to be used both for equipment storage and to house FKF Scouts and LFS Rangers at key gate entry points to the forest.
 Sukuma Twende
A group of young concerned citizens say "Let's Pull Together" ("Sukuma Twende") to make Kenya and the world a better place through sports, community works and now tree-planting in Karura Forest. The group has been at the forefront for raising funds and awareness for the improvement of the Amani events area.
Technology House

Mr. Shirikesh Kanabar, Director of Technology House Ltd, and his staff continue to provide technical computer advice, services and equipment pro bono or at greatly discounted costs.
UN Habitat & the Order of Malta
The United Nations Human Settlements Programme and the Embassy of the Sovereign Military Order of Malta supported the installation of a water purification plant in the Huruma Village to give the inhabitants access to clean drinking water.
UNON
The United Nations Office in Nairobi provided funding for additional electric perimeter fencing for a vulnerable corner between Wispers Estate and the UN compound. UNON has joined FKF as a Corporate Life Member.
The Village Market
Thanks to Mr. Hamed Ehsani, Director of the the Village Market, who has been supporting  tree planting, and — very important — maintenance of the young trees. The Village has joined FKF as a Corporate Life Member.
Vivo Energy
Vivo Energy (Kenya) Ltd (formerly Shell Kenya Ltd) graciously agreed that its venerable Shell-BP Sports Club, which had been a feature of Karura since the 1950s, be transformed into an Education and Recreation Centre in support of forest environment conservation and education. The 6 ha (15 ac) plot is conveniently located on a all-weather track on the western edge of the main forest. The property was handed over to a newly-formed Karura Forest Environmental Education Trust (KFEET), of which Vivo continues to be an active member.
Woodcharm
Woodcharm has provided the finely-crafted bench that tired walkers can enjoy along Kima Trail (between junction numbers 9 and 10), at Lily Lake (paid for by an individual donation from Mr. Markus Haefliger) and the waterfall. Plus it has paid for the clearing to plant 60 Cape Mahogany trees near the Ranger Village.
Individuals
Many concerned individuals have made cash or in-kind donations of items such as the four 'Karura Kams' to capture pictures of Karura wildlife at night, binoculars for the Colobus Project Field Assistant, bicycles for augment the fleet of bikes for rent at KFEET, professional photography and design expertise for outreach, campaign posters and membership drives. Heartfelt thanks to them all.