By popular demand, FKF has created a new picnic site near Gate-F, the Sigiria entrance to the forest, making further use of the Samsung-supported picnic tables.

The new site is next to the Obstacle Course at the Thigiri Lane entrance. It offers a completely different feel from the Amani and Ruaka picnic areas in the main block, a much more "bush-like" experience within a charming African olive grove that FKF has recently cleared from a dense tangle of invasive Lantana.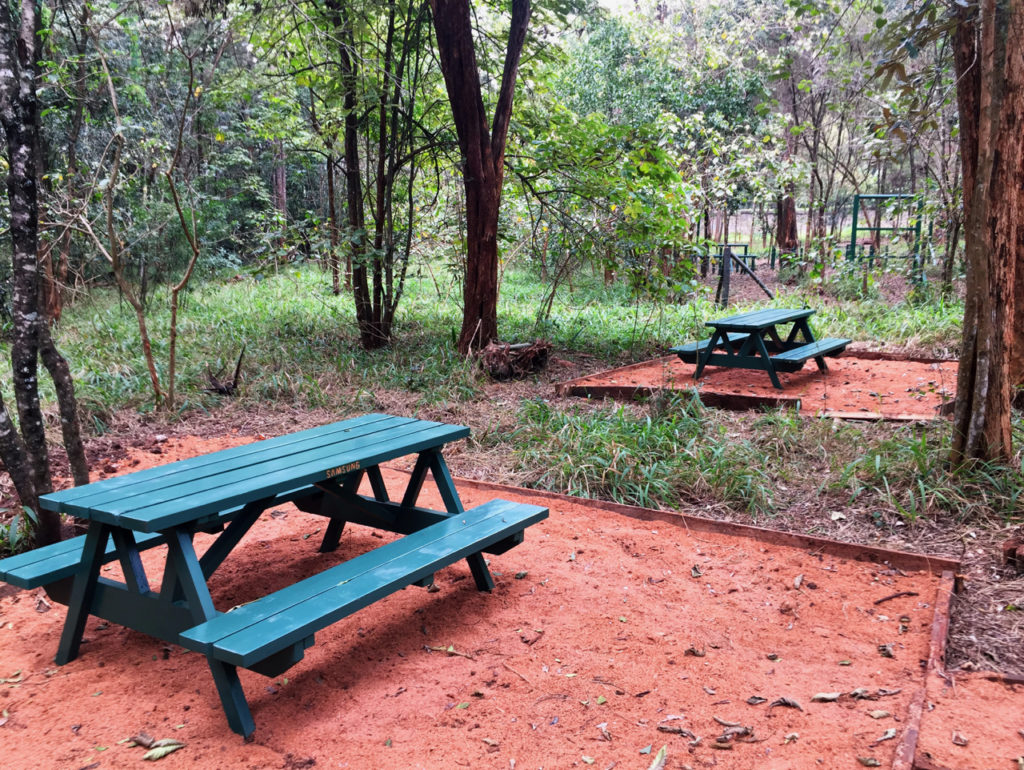 FKF has re-opened the Obstacle Course itself under a new concessionary agreement to cover the costs of maintenance of the entire gate parking and amenity area.
For picnics, the usual charges apply: normal entrance fees, plus KES 150/= for adult picnickers and 100/= for kids under 12.
For Obstacle Course charges and supervised training regimes, please contact the new management on 0722-201133.