What You Can Do In Karura Forest
Karura Forest is open to all visitors who share a love for nature and common respect for Kenya's unspoilt natural beauty. There is a modest entry fee (see here), and all proceeds go to maintaining Karura safe and secure.
There are many things to do in Karura, and all activities are guided by the principal:
"Leave nothing behind but footprints, take nothing away but memories."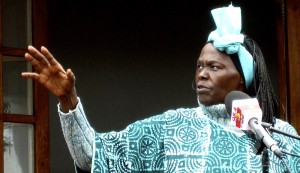 Remember –  Karura's late beloved Patron, Prof. Wangari Maathai was quite clear. She did not want Karura to be turned into an 'amusement park', but rather kept undeveloped to serve as the green lungs and water catchment of Nairobi, and a place for all people to enjoy quietly and contemplate the importance of our environment.
Currently, visitors are enjoying:
Walking
Jogging (5-, 10- and 15km trails are marked along forests paths)
Tree-Planting
Just Sitting
Bird-watching
Dog-walking (on-leash, except in designated sign-posted areas — see Dog Guidelines)
Gathering in designated areas for any number of events: Educational tours, Concerts, Weddings, Team-Building, Exhibitions, Dog-training, Sport & Fitness…
Horse-riding
Mountain-biking
Tennis (at the KFEET Centre grounds — see Tennis Guidelines, below)
An obstacle fitness course is under construction in the Sigiria portion of the forest, just inside the Thigiri Lane gate.
Vehicles may be parked at the two main entrance gates (off Limuru Road and at the end of Thigiri Lane).
Driving is only permitted between the Limuru Road gate and the KFEET Centre. Speed limit strictly 20 kph.
Please note – for protection of wildlife, safety in the forest, and enjoyment of other visitors, no motorbikes,  loud music, campfires or fireworks are allowed.
Do Not Litter
(use the litter bins, or, better, if you bring it in, take it out)