One of Karura's many secrets is the venerable KFS nursery in the far eastern side of the main forest, inside the new electric fence, just north of FKS Headquarters. It has been in operation for more than half a century and is well worth a visit to buy trees for your garden or just walk around.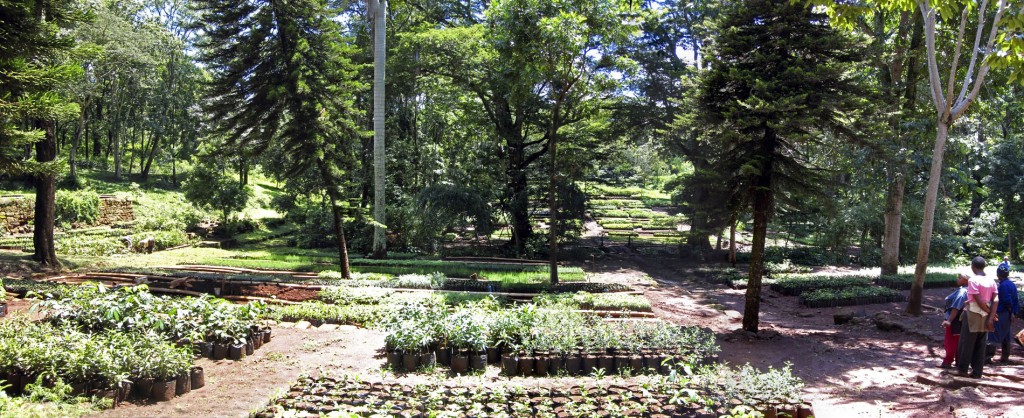 If you approach from the FKS HQ via the main FKS gate or Junction 14, hoot at the security gate or ring Julius Irungu, head gardener, on 0724-338926 to have the gate unlocked. Else you can walk from Junction No. 22 and approach through Pretty Valley to avoid the gate.  (see map).
Contact: Cristina Boelcke-Croze (0722-204861 or cboelcke@karurafriends.org) for more information. The Karura Forester, John Orwa, 0727-818963, or his deputy, Fredrick Mutisya, 0722-581402, can give you details about access and timing.
Note that the Nursery is closed on weekends.