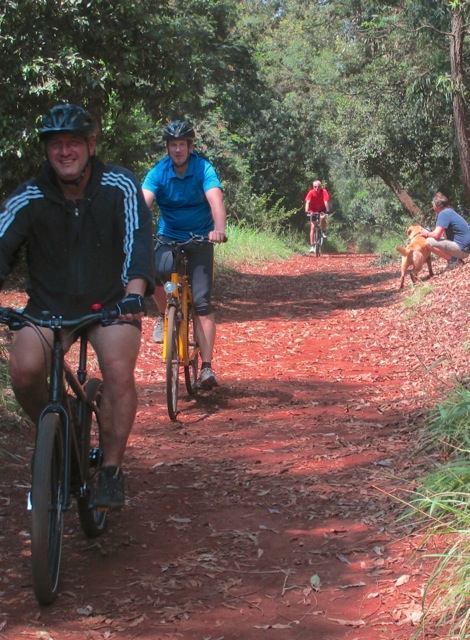 Visitors to Karura Forest can now hire a sturdy multi-speed trail bike to use on designated forest trails.  There are now two bike depots: one on the KFEET grounds best accessible through Gate A (Limuru Road) or Gate D (off ICRAF Road), and a newly-opened facility at Gate C (a.k.a. Sharks) off Kiambu Road.
500/= per two-hour hire will get you in motorless motion, daily from 8:00 to 17:00.
Contact James (0734 727257) for more information.
READ THE BIKE GUIDELINES HERE
Northern Bike Track
Bikers take note: there is a ca. 12 km track in the northern portion of the forest. You can get there by crossing the Karura River between Junctions 28 and 29 or through the newly-opened 'Sharks Gate' (Gate 'C') entrance off Kiambu Road. The gate, which is a point of payment of entry fees, is opened on weekends. There is parking inside the gate and a toilet.